RSC Anderlecht
Brussel

FC Twente
Enschede

NAC Breda
Breda

Go Ahead Eagles
Deventer
Tous les Clubs de foot
"The local business community in greater Almelo highly values the family characteristics of the club therefore they are closely involved within the Heracles Almelo Soccer initiative."
Rob Toussaint
CEO
"From our social responsibility perspective we highly value the Go Ahead Eagles Soccer Camps. This enables children, regardless of their social status, to participate in and experience training like a Go Ahead Eagles Pro."
Jan Willem van Dop
CEO
"The Cambuur Soccer Camps are a great way to strengthen the relationship with our youngest fans. Particularly in the long term, this bond is very important in making the new stadium project for SC Cambuur successful."
Ard de Graaf
CEO
Soccer Camps United
La vraie différence de ces stages Soccer Camps de trois jours c'est la garantie pour les enfants de 6 à 15 ans de s'immerger dans la vie d'un vrai club professionnel de leur région. Garçons et filles s'entrainent comme des pros pendant trois jours durant les vacances scolaires. Le jeu est au cœur de l'expérience et l'ADN de Soccer Camps repose sur les liens qui se tissent entre le club et les enfants et entre les enfants eux-mêmes! Lire la suite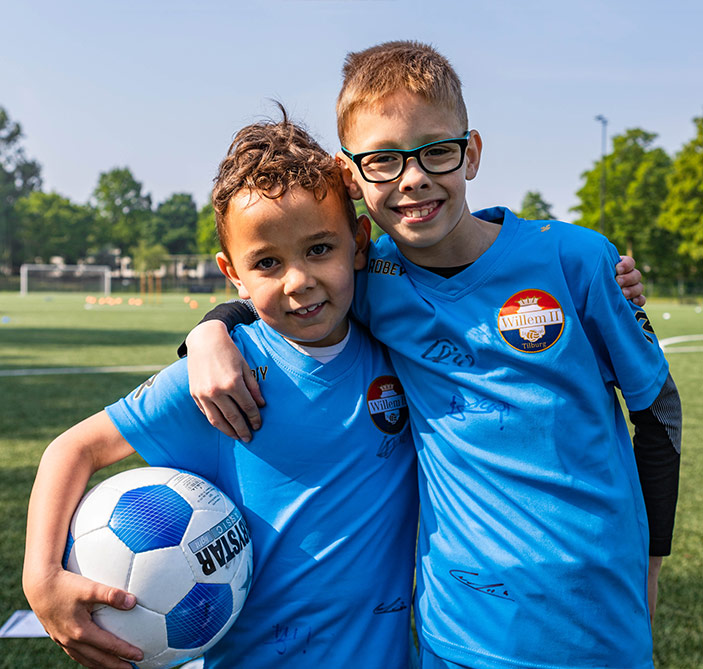 Pourquoi les meilleures expériences sont-elles aussi les plus courtes?